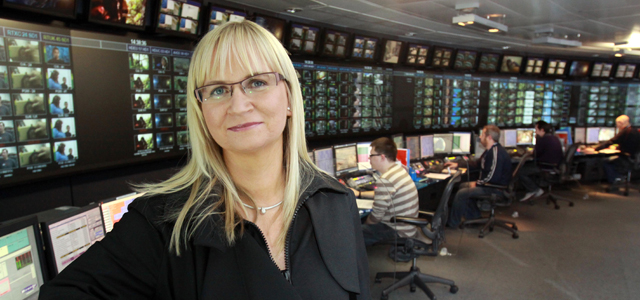 IFTA ANNUAL TELEVISION LECTURE WITH DEE FORBES
PRESIDENT & MANAGING DIRECTOR OF DISCOVERY NETWORKS WESTERN EUROPE

EVENT DETAILS

IFTA Television Lecture with Dee Forbes

When:
27 September 2012

Where:
The Conrad Hotel, Dublin 2

Contact info:
+ 353 1 6624120

membership@ifta.ie

With thanks to Discovery Networks, Dee Forbes and The Conrad Hotel
The Irish Film & Television Academy (IFTA) is delighted to welcome Dee Forbes, President and Managing Director of Discovery Networks Western Europe, to deliver the Academy's 2012 Annual Television Lecture on Thursday 27th September.

IFTA's Annual Television Lecture welcomes a top TV industry leader to deliver a key note on their careers, offer Academy Memebrs advice and discuss forecasts for the future. The Lecture, chaired by leading Irish TV Series Producer David Malone, will be followed by a Q&A session with Ms. Forbes.
ABOUT DEE FORBES

Born in Drimoleague, Co. Cork, Dee Forbes is the President and Managing Director of Discovery Networks Western Europe. Headquartered in London, Forbes manages 17 factual and entertainment brands. Discovery's footprint reaches 331 million cumulative subscribers in 30 countries and territories across Europe including the UK, Italy, Germany, Norway and the Netherlands.

Forbes previously worked at Turner Broadcasting where she ran Turner's business in the UK and Ireland which consisted of seven entertainment channels including Cartoon Network, Boomerang and TCM. She spent several years working at Turner in a variety of commercial roles including General Manager for the Nordic/Central and Eastern Europe and EMA regions and head of Advertising Sales for Europe before joining Discovery Networks in 2010 as head of the UK and Ireland. Within six months Dee was appointed President and Managing Director for the West European market.
Prior to joining Turner, Forbes was an Account Director at Media Audits, a media consultancy and began her career at Young and Rubicam Media in Europe. Forbes is also Chair of the Commercial Broadcasters Association (COBA) in the UK and has a Bachelor of Arts degree in politics and history from University College, Dublin.
IFTA MEMBERSHIP


This event is free and exclusive to Members of the Irish Film & Television Academy.
click here for information about Membership eligibility.
Twitter: @ifta
Facebook: www.facebook.com/iftaonline
Signup for IFTA E-news: ezine@ifta.ie