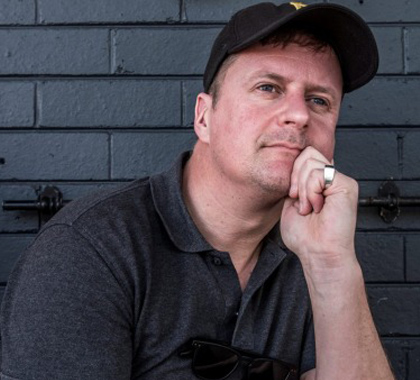 John Butler is the writer and director of the Irish box-office hit The Stag (2013) and Handsome Devil (2017). Butler also created the IFTA-winning TV sketch show Your Bad Self (2010) and wrote the novel The Tenderloin.
He returned to Ireland following a year working on TV shows in San Francisco and began working in RTE and TV3 across Television Promos. He then received his first big break directing the IFTA winning sketch show called Your Bad Self (2010) , starring many notable Irish Actors such as Domhall Gleeson and Amy Huberman. In 2013 he directed and wrote his first feature film 'The Stag'. Starring IFTA Winner Andrew Scott. Most recently Butler directed 'Handsome Devil' which has received praise with ScreenDaily called it "immensely likeable"; the Hollywood Reporter said, "The sweetness, poignancy and breezy humour of this Emerald Isle bildungsroman also make it pretty darn impossible to resist."
Currently Butler is working on Papi Chuloaa buddy comedy set in LA about the relationship between a gay weatherman and a straight Latino migrant worker.