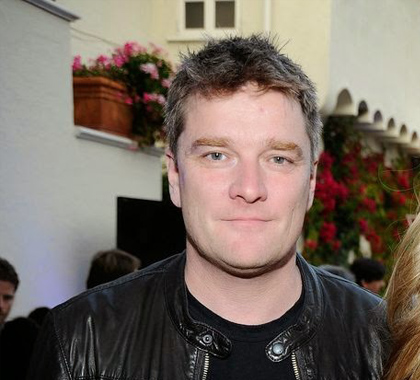 Dublin born Alan Moloney is a film and television producer. He established the award winning Parallel Film Productions in Dublin in 1993. The company is now a market leader in feature film and television drama in the UK and Ireland.
Over the past fifteen years Alan has produced such diverse films as John Crowley's stunning directorial debut Intermission (2003) starring Cillian Murphy and Colin Farrell, Neil Jordan'sGolden Globe nominated Breakfast on Pluto (2005) starring Cillian Murphy, Liam Neeson and Stephen Rea and the hugely acclaimed and award winning Beckett on Film (2003) in which Alan produced film versions of the 19 stage plays of Samuel Beckett. Amongst the film directors that took part in the project were Oscar award winner Anthony Minghella, David Mamet, Atom Egoyan and iconic artist Damien Hirst. Actors included Kristen Scott Thomas, Julianne Moore, Jeremy Irons, John Gielgud, Michael Gambon, John Hurt amongst many others.
Television projects in UK and Ireland include the hugely popular Kingdom (2005‐ 2009), The Clinic (2003 ‐ 2009), Sinners (2002), Amongst Women (1999) (earning BAFTA and RTS and winner best TV drama at BAMFF), Ballykissangel (series 1‐6) and many others.
In 2006 Alan worked with Harold Pinter in the production of Celebration, directed by John Crowley and starring Michael Gambon, Colin Firth, Sophie Okonedo. In 2007 he produced Joe Strummer ‐ The Future is Unwritten directed by Julien Temple (British Independent Film Awards – best documentary) and in 2007 he produced The Escapist a prison escape thriller written and directed by Rupert Wyatt which premiered at the Sundance Film Festival starring Joe Fiennes, Dominic Cooper, Damian Lewis and Brian Cox (BIFA – best achievement in production) and Ian Fitzgibbon's first feature film A Film With Me In It which starred Dylan Moran.
For Parallel Films he also produced the feature film Albert Nobbs directed by Rodrigo Garcia starring Glenn Close, Janet Mcteer and Mia Wasikowska. More recently he worked on Oscar nominated film 'Brooklyn'(2015) IFTA winner Saoirse Ronan. Moloney also produced 2017 IFTA winning film 'The Siege of Jadotville' starring Jamie Dornan. 'Maudie' about the life of artist Maud Lewis, who painted in Nova Scotia also produced by Moloney is set to be release in August 2017.