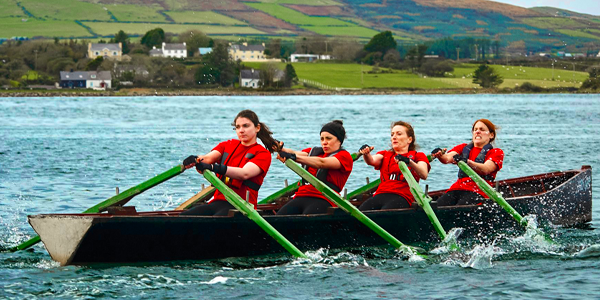 Tarrac - Members' Screening

IFTA MEMBERS' SCREENING
TUESDAY 21st FEBRUARY
Irish Film & Television Academy (IFTA) is delighted to host a members' screening of Tarrac on Tuesday 21st February at 6.30pm in the Savoy Cinema Dublin
"Tarrac puts a new set of oars into an old-fashioned sporting underdog story"
Screen Daily
Directed by Declan Recks, written by Eugene O'Brien and produced by Clíona Ní Bhuachalla, the cast includes Kelly Gough, Lorcan Crantich, Kate Nic Chonaonaigh, Kate Finegan, Rachel Feeney & Cillian Ó Gairbhí.
Tarrac is an intimate character drama set in the Kerry Gaeltacht and the world of competitive rowing, focused on a young woman who returns home to help her father recover from a heart attack. Day to day they get along just fine, but as we dig a little deeper, we find that there is so much that has been left unsaid about the loss of her mother.
Meaning "pull!" in Irish, Tarrac filmed on locations across the Dingle Peninsula on Ireland's south west coast. Director of Photography Patrick Jordan won Best Cinematography at the 2022 Galway Film Festival.