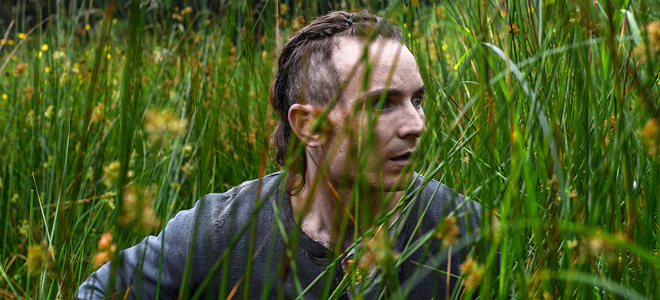 The Survivalist Screening and Discussion hosted by Donald Clarke with Stephen Fingleton and Martin McCann 10th February 2016
The Academy is delighted to host this special IFTA Members screening of The Survivalist followed by a discussion with BAFTA nominated Director Stephen Fingleton and IFTA winner Martin McCann
View images from the screening here
In a kill-or-be-killed world where starvation is rife and strangers are always dangerous, The Survivalist lives off the grid, and by his wits. When a starving woman and her teenage daughter discover his forest refuge, his loneliness drives him to overcome his suspicion and strike a bargain with them in return for bed and board. But as desire becomes stronger than necessity, the exchange becomes an uneasy, ongoing arrangement which threatens not only his carefully constructed world but also his life.
Stephen Fingleton is an award-winning Northern Irish writer and director - best known for short films Shirin, Magpie and SLR - with the latter project making the Oscar Short Film shortlist in 2014. The Survivalist is Stephen's debut feature film and has garnered critical acclaim after screening in festivals such as Tribeca, the Belfast Film Festival, the Galway Film Fleadh, and Sitges where it won the Citizen Kane Award for Best New Director. Fingleton has won a British Independent Film Award, and is currently nominated for the Outstanding Debut BAFTA.
Northern Irish actor Martin McCann has previously worked with Richard Attenborough (Closing the Ring), Steven Spielberg (The Pacific), James Marsh (Shadow Dancer), Morgan Matthews (X+Y) and Yann Demange (71). He has previously won an IFTA Award for Swansong: Story of Occi Byrne and in 2015 he was selected as BAFTA Breakthrough Brit for his performances in The Survivalist and Oscar nominated short film Boogaloo and Graham.
Cinema Release Febuary 12th 2016

Twitter: @survivalistfilm
www.survivalistfilm.com

With Thanks to Bulldog Films
© BullDog Films 2015