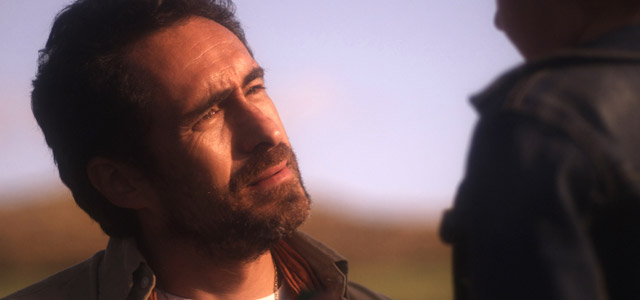 THE RUNWAY EXCLUSIVE screening plus q&a
exclusive preview screening plus q&a with writer/director IAN POWER AND PRODUCER MACDARA KELLEHER
event DETAILS
When:
16 November 2010

Where:
Light House Cinema, Smithfield, Dublin 7

All seating is unreserved

Contact info:
+ 353 1 6624120
membership@ifta.ie

The Irish Film & Television Academy and Fastnet Films are delighted to present a preview screening of The Runway.

The Runway was this year's winner of the Directors Finders Series at the Directors Guild of America. It was recently selected to screen at the Rome Film Festival and was the winner of the Best Irish Feature category at the Galway Film Fleadh 2010.

This special IFTA screening will be followed by a Q&A with writer/director, Ian Power and producer, Macdara Kelleher.

ABOUT THE FILM

Nine year old Paco Thomas misses his dad. His mum says he was a Spanish sailor but Paco can't remember. They live in Dromoleen, a town crippled by a factory closure where Paco spends his days getting into trouble and his nights learning Spanish from an old linguaphone tape for when his dad comes home...

But late one night, the life of Paco, his mother, and the whole town is changed when a mysterious Colombian pilot, crash lands his plane in the woods on the outskirts of town.

As the fractious community comes together to decide the fate of their visitor, Paco is called up as the sole Spanish speaker - and through a translation rich with poetic license, he manages to convince the town to set out to help his new Colombian friend.

In the spirit of Capra, Ian Power's story chronicles a community's healing, where divisions and prejudices are set aside while pursuing an act of pure altruism.

Inspired by true events that happened outside Mallow in 1983, and captured the imagination of the nation.