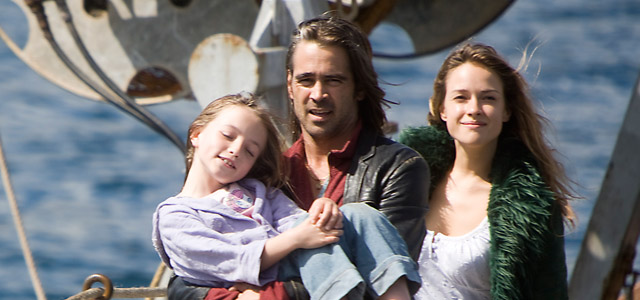 ondine
exclusive preview screening
event DETAILS
When:
5 January 2010, 7pm

Where:
Cineworld, Parnell Street, Dublin 1

All seating is unreserved

Contact info:
+ 353 1 6624120
membership@ifta.ie


IFTA is delighted to invite Irish Film & Television Academy Members to an exclusive preview screening of Ondine.
For Your Consideration:
Film
Director Film
Script Film
Actor in a Lead Role Film
Actor in a Supporting Role Film
Actress in a Supporting Role Film
Costume Design
Production Design
Make-up & Hair, sponsored by MAC
Sound
Voting Members please note, this is your ONLY opportunity to view Ondine during the 2010 IFTA voting season

ABOUT THE FILM

Ondine is a lyrical modern fairy tale that tells the story of Syracuse (Colin Farrell), an Irish fisherman whose life is transformed when he catches a beautiful and mysterious woman (Alicja Bachleda) in his nets. His daughter Annie (Alison Barry) comes to believe that the woman is a magical creature, while Syracuse falls helplessly in love. However, like all fairy tales, enchantment and darkness go hand in hand. Written and directed by Neil Jordan - and shot against the Irish coast's magical backdrop by cinematographer Christopher Doyle - Ondine is a story of love, hope and the unwavering belief in the impossible.