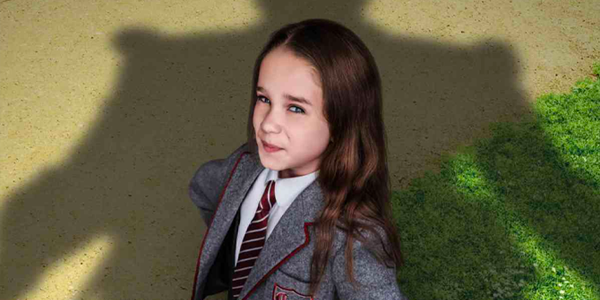 Roald Dahl's Matilda The Musical - Members' Screening

IFTA MEMBERS' SCREENING
THURSDAY 16th FEBRUARY
Irish Film & Television Academy (IFTA) hosts a members' screening of Roald Dahl's Matilda The Musical, with a special introduction from breakout star Alisha Weir, on Thursday 16th February at 6 PM.
"The young Irish star Alisha Weir makes for a compelling, spirited heroine."
Tara Brady, The Irish Times
In the hit film, Matilda (played by Dublin actress Alisha Weir) lives with her brother and parents, who are unappreciative of her. She utilises her telekinetic abilities to settle the score after her principal brutally tortures her with the help of her kind-hearted teacher. Adapted from the award-winning stage musical, the film also stars Lashana Lynch, Stephen Graham, Andrea Riseborough and Emma Thompson as the formidable Miss Trunchbull.
Alisha Weir is in consideration for Lead Actress in a Film at the 2023 IFTA Awards.