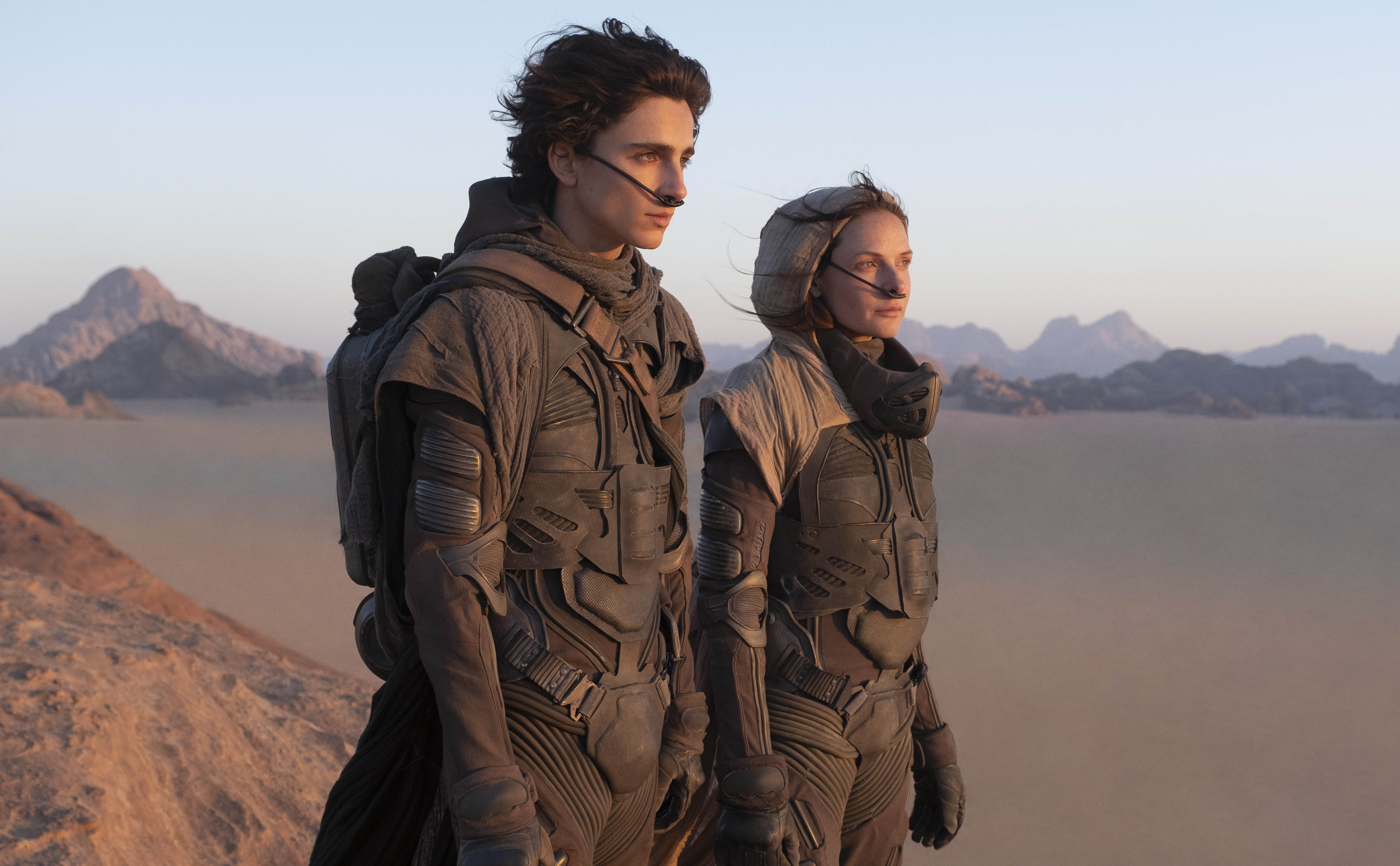 Exclusive Screening of Dune

When: October 7th
Where: Lighthouse Cinema
Due to unprecedented demand, IFTA will hold a second screening of DUNE

IFTA, Warner Bros. Pictures and Legendary Pictures are delighted to announce a special Irish Academy screening of the much anticipated film DUNE for IFTA Members.
Thursday 7th October Screen 2 - Lighthouse Cinema Doors: 5.30pm Film commences 6.00pm sharp

Oscar nominee Denis Villeneuve ("Arrival," "Blade Runner 2049") directs Warner Bros. Pictures and Legendary Pictures' "Dune," the big-screen adaptation of Frank Herbert's seminal bestseller of the same name. A mythic and emotionally charged hero's journey, "Dune" tells the story of Paul Atreides, a brilliant and gifted young man born into a great destiny beyond his understanding, who must travel to the most dangerous planet in the universe to ensure the future of his family and his people. As malevolent forces explode into conflict over the planet's exclusive supply of the most precious resource in existence—a commodity capable of unlocking humanity's greatest potential—only those who can conquer their fear will survive.
The film stars Oscar nominee Timothée Chalamet ("Call Me by Your Name," "Little Women"), Rebecca Ferguson ("Stephen King's Doctor Sleep," "Mission: Impossible – Fallout"), Oscar Isaac (the "Star Wars" franchise) Oscar nominee Josh Brolin ("Milk," "Avengers: Infinity War"), Stellan Skarsgård (HBO's "Chernobyl," "Avengers: Age of Ultron"), Dave Bautista (the "Guardians of the Galaxy" films, "Avengers: Endgame"), Stephen McKinley Henderson ("Fences," "Lady Bird"), Zendaya ("Spider-Man: Homecoming," HBO's "Euphoria"), Chang Chen ("Mr. Long," "Crouching Tiger, Hidden Dragon"), David Dastmalchian ("Blade Runner 2049," "The Dark Knight"), Sharon Duncan-Brewster ("Rogue One: A Star Wars Story," Netflix's "Sex Education"), with Oscar nominee Charlotte Rampling ("45 Years," "Assassin's Creed"), with Jason Momoa ("Aquaman," HBO's "Game of Thrones"), and Oscar winner Javier Bardem ("No Country for Old Men," "Skyfall").

Dune will be in Cinemas from October 21st.
This event is exclusively for IFTA members, please check your email for an invite to this exclusive event.
If are a member and you have not received an invitation, please check your membership status here.
Important Notice
In line with new procedures in pandemic times, seats are allocated for all films to ensure social distancing in screen, and a safe and secure viewing experience for all customers. All guests over the age of 18 must carry either a COVID Vaccination Certificate with photo identification, their HSE vaccination record or a certificate based on recovery (immunity from prior infection with the last 6 months), and be prepared to present this if required by the cinema team. Under 18s who are not fully vaccinated or have proof of immunity must be accompanied by an adult.