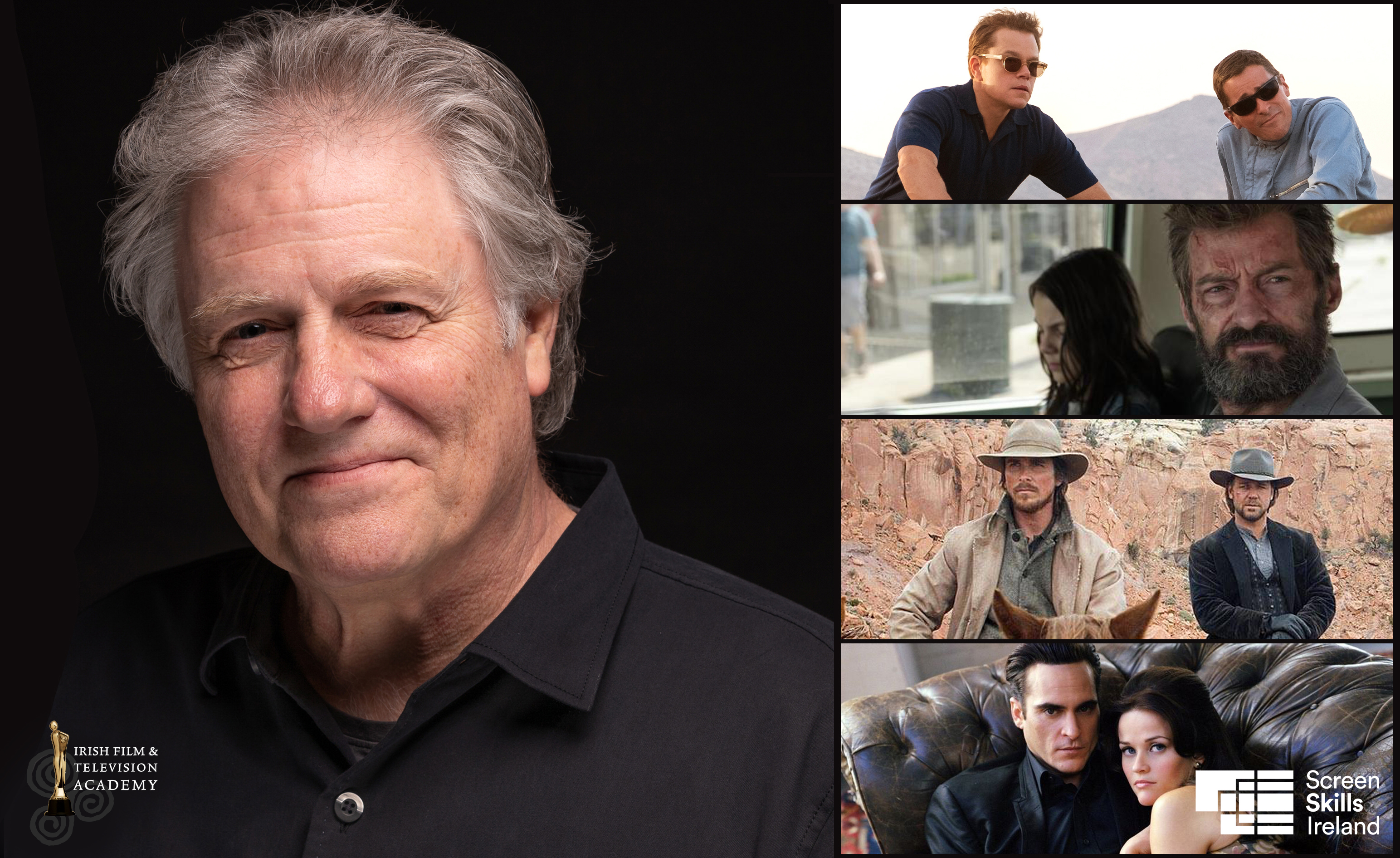 IFTA SKILLS IN FOCUS: CINEMATIC SOUND
with DONALD SYLVESTER
Thursday, September 23rd, 5pm
The Irish Film & Television Academy, in association with Screen Skills Ireland, present a special "In Conversation" event with Oscar-Winning Supervising Sound Editor Donald Sylvester.
IFTA is delighted to welcome Donald Sylvester for IFTA Skills in Focus: Cinematic Sound.
Donald Sylvester is an Oscar and BAFTA-winning American sound editor with a career spanning 30 years and over 100 films. Sylvester is best known for his collaborations with James Mangold on the films Le Mans '66 (AKA Ford v Ferrari) (2019), Logan (2017), 3:10 to Yuma (2007), and Walk the Line (2005). Sylvester won the Academy Award for Best Sound Editing at the 92nd Academy Awards for his incredible work on Le Mans '66/Ford v Ferrari, the petrol-fuelled recreation of the 1966 race in Le Mans. He also picked up the BAFTA Award in 2006 for Walk the Line, the biopic about American music icon Johnny Cash starring Joaquin Phoenix and Reese Witherspoon. Sylvester has been the Supervising Sound Editor on Award-winning films The Hate U Give, Dawn of the Planet of the Apes, The Wolverine and is currently working on the next installment of the Indiana Jones franchise. He has worked in the Sound Department on films such as Master and Commander: The Far Side of the World, Apocalypto, X Men 2 and The Insider.
Donald will be joined by four-time IFTA winner Niall Brady (Normal People, Room) who has been working in post-production for film and television for over 20 years, and Brendan Rehill who won the Best Sound IFTA Academy Award for his work on Arracht. They will join Donald to discuss key skills and techniques that they use to make top level work.
The event is moderated by acclaimed sound designer Nikki Moss, who has over 30 years experience working in the sound department. Moss won Best Sound for Film at the 2015 IFTA Awards for his work on Terry McMahon' Patrick's Day Aalongside Hugh Fox & Ken Galvin, and has been nominated six times for his work across film and television.

This will be an online Zoom Event - You will be sent the Zoom Access Link by email