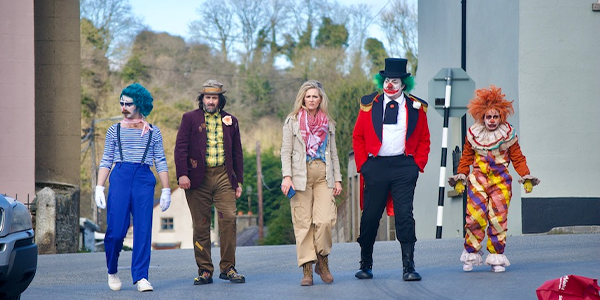 Apocalypse Clown - Members' Screening

IFTA MEMBERS' SCREENING
TUESDAY 29th AUGUST
IFTA and Wildcard Distribution welcome our members to a screening of Apocalypse Clown, from director George Kane.

In this new Irish comedy starring David Earl, Fionn Foley and Natalie Palamides, a troupe of failed clowns and an intrepid reporter embark on a chaotic road trip of self-discovery after a mysterious solar event plunges the world into anarchy.
Apocalypse Clown is in cinemas nationwide from September 1.

This members' screening of Apocalypse Clown will be followed by a Q&A with the filmmakers.