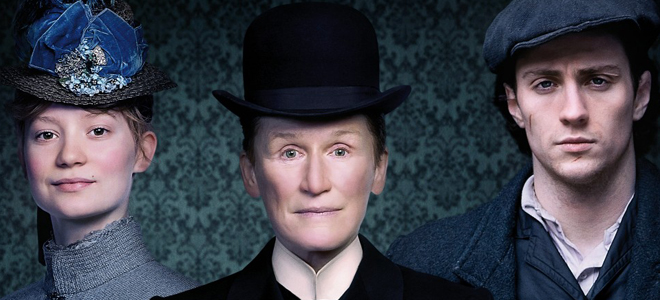 Special Evening with IFTA winner Brian Byrne and RTÉ CO at National Concert Hall on September 10
Two-time IFTA-winning composer Brian Byrne and the RTÉ Concert Orchestra will collaborate for a special evening inspired by the works of James Joyce at the National Concert Hall on Thursday, September 10th.
Golden Globe nominee and RTÉ CO Artist in Residence Brian Byrne has set poems from Joyce's Chamber Music collection which will be brought to life and joining Byrne for the evening will be Grammy winner Kurt Elling, Jack Lukeman, Cara O'Sullivan, Andrew Strong, Kristina Train, Keith Harkin of Celtic Thunder and Sharon Shannon.
The Chamber Music Project is very close to Byrne's heart and one he has been working on for many years. International jazz musician Kurt Elling included one of the songs on his latest album, Passion World, a collection of songs from around the world that Elling calls his 'charmers'. According to the Irish Times review: 'It all ends quietly with Irish composer Brian Byrne's tender setting of a James Joyce lyric, Where Love Is. Hard not to be charmed.'
Navan-born Byrne, based in Los Angeles since 2003, is one of Ireland's most successful musical ambassadors, as a composer, conductor, songwriter, arranger and pianist.
Recognition includes a Golden Globe nomination and two World Soundtrack Awards for 'Albert Nobbs', recorded by the RTÉ CO, and IFTAs for 'Zonad' and 'Albert Nobbs'. His score to 'The Good Doctor' with Orlando Bloom was praised by The Hollywood Reporter and Variety for its subtlety and romanticism. Byrne conducted Barbra Streisand when she recorded If It's Meant to Be, a song he co-wrote with song-writers legends Alan and Marilyn Bergman.
Byrne composed the music to Heartbeat of Home, the new show by the producers of Riverdance, which like Riverdance was recorded by the RTÉ CO.
Recent projects of Byrne's include the Dustin Hoffman movie 'Boychoir', where he wrote and produced a song for Josh Groban and wrote the score, and Katherine Heigl's new lesbian romcom 'Jenny's Wedding', for which he wrote a soundtrack full of new songs for Kristina Train. He has also just scored an HBO movie for Ben Affleck and Matt Damon's Greenlight project and is about to score Jim Sheridan's 'The Secret Scripture'.
This special evening with Brian Byrne takes place on Thursday, September 10th in the National Concert Hall. Tickets are €15‒€39.50 (conc. €13.50‒€35.55). You can book at 01 417 0000, nch.ie or rte.ie/co. No booking fees apply. 10% discount for groups of 10 or more.