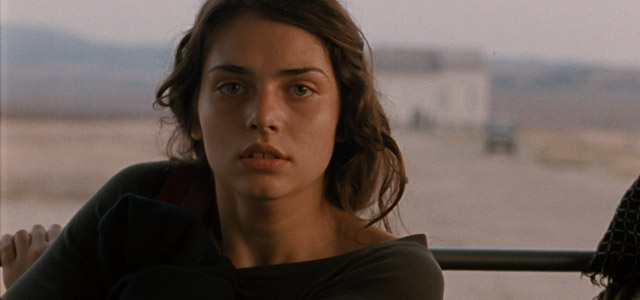 AS IF I AM NOT THERE EXCLUSIVE PREVIEW SCREENING
FOR YOUR CONSIDERATION AT THE 8TH ANNUAL IRISH FILM & TELEVISION AWARDS
event DETAILS
When:
7 December 2010
16 December 2010

Where:
7th - Light House Cinema, Smithfield, Dublin 7
16th - Savoy Cinema, O'Connell Street, Dublin 1

All seating is unreserved

Contact info:
+ 353 1 6624120
membership@ifta.ie

With thanks to Element Pictures Distribution

IFTA is delighted to invite Irish Film & Television Academy Members to an exclusive Awards Viewing Season screening of As If I Am Not There.

Please note, DVD screeners are not available for this film. Viewing Season screenings will be your only opportunity to view the film.

FOR YOUR CONSIDERATION
8th ANNUAL IRISH FILM & TELEVISION AWARDS
ABOUT THE FILM

Samira, a young teacher from Sarajevo assigned to a Bosnian village school in the early '90s, finds her life turned on its head the day a young soldier walks uninvited into her kitchen and tells her to pack a bag.

As the sky turns black with smoke from the burning village behind her, Samira enters a new world, where peace is a fairytale and there are no homes, only camps - transit camp, reception camp, labour camp and death camp. Samira's journey through the tragedy, nightmare and depravity of the Balkan conflict will lead her eventually back to the light, to freedom in Sweden, and with a totally unanticipated reason to hope again.
PRAISE FOR AS IF I AM NOT THERE
"Juanita Wilson's cinematic smarts ensure the film speaks forcefully and intelligently about the plight of a woman caught up in a conflict much larger than herself."
"Based on the book by Croatian scribe Slavenka Drakulic, and impressively lensed in gorgeous widescreen, this is a bona fide arthouse title that should turn Wilson into a name to watch."
Variety

"Few films this year - if not this decade - will challenge you like As If I Am Not There, the debut film from Juanita Wilson."
"Natasha Petrovic bravely plays the difficult lead role of Samira"
Toronto Film Scene

"The script is provocative, vicious and unendingly beautiful."
"As If I Am Not There is a rousing chant/battle cry that will send you roaring across the plains. It's one of the best films of the year."
Exclaim

FESTIVALS
Official Selection - Toronto International Film Festival (2010)
Official Selection - Cairo International Film Festival - December 2010.
Official Selection - Palm Springs International Film Festival - January 2011.
Katrin Cartlin Award Screening, Sarajevo -  August 2010