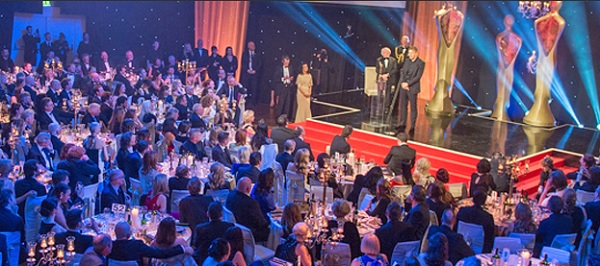 Exciting New Plans for IFTA's 15th Anniversary Year of 2018
Marking the 15th anniversary of IFTA, the Irish Academy has embarked on a very exciting new phase of development for the Irish film and television industry.

The Academy's plans include the expansion of the Academy Membership to 2,000 Irish film & television professionals with a central Academy building location in Dublin.
Aligning its two Irish Awards into the international Awards season, the Academy will bring forward the IFTA Film & Drama Awards into February 2018 and the new style IFTA Gala Television Awards with Gala Headline sponsorship being re-positioned into April on the annual Calendar of events, a move that will support the Irish Academy's growing international reputation.
The new move will also see IFTA working very closely with BAFTA across their respective Awards ceremonies which will take place on the same week.

The Irish Film and Television Academy (IFTA) is the all-Ireland organisation whose mission is to encourage, recognise and reward excellence in Irish Film and Television and to provide a platform for inspiration, creative development and collaboration across the entire industry.

As part of this remit, the Academy also organises 50 industry events each year within its industry Learning Programme which have recently included some of the world's most respected filmmakers, such as Martin Scorsese, Michael Moore and Liam Neeson, and the upcoming 15th anniversary year will see an expanded lineup of exciting high profile talent and events throughout the year of 2018.

The Academy's work internationally will continue to grow, with the expansion of the Academy Board and Committees across film & television, with high-profile Irish and international experts in their fields taking up strong positions to help lead the Irish Academy through its next phase of development internationally, in line with other Academies worldwide. The Academy will announce its lineup of new representatives on October 24th next.

President of Ireland - Michael D Higgins' quote previously about the Academy's work, continues to resonate:

"Through its work, IFTA is raising the profile of our industry across the globe, showcasing our creative talent and ensuring that Irish achievements are recognised and acknowledged worldwide, ultimately attracting more and more productions to our island, based on the skills and excellence of all our artists and crafts people". President of Ireland - Michael D Higgins

IFTA CEO Áine Moriarty said
"It is hard to believe that the Irish Academy has reached a milestone15 years, of recognising and rewarding Irish excellence in the craft, a legacy and archive that has seen new Irish talents become leading international stars both in front and behind the cameras. We look forward to the next exciting phase of growth for Ireland"

The IFTA Film & Drama Awards will take place on 15th February 2018.
Submissions will open on Monday October 16th.

The IFTA Gala Television Awards will take place on 28th April 2018.
The Submissions Desk for TV will open on Monday 20th November 2017