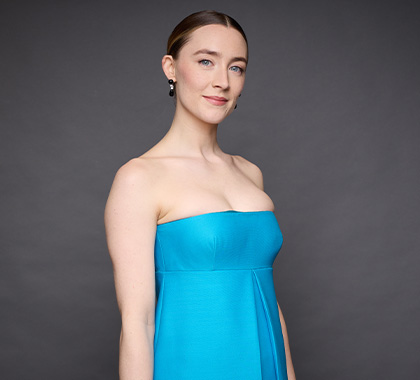 Saoirse made her first TV appearance with a small role in a few episodes of the TV series,The Clinic (2003). Her first film appearance was in the 2007 movie, I Could Never Be Your Woman (2007). Saoirse received international fame after appearing in the movie,Atonement (2007), which was directed by Joe Wright. The movie co-starred Keira Knightley and James McAvoy. The film was successful, both critically and commercially, and Saoirse earned an Oscar nomination for her role. She became one of the youngest people to be nominated for an Oscar.
After this, she continued to earn success and fame. Between 2008 to 2011, she starred in a number of successful movies, including City of Ember (2008), which earned her a nomination for Irish Film & Television Award, The Lovely Bones (2009), for which she was nominated for a BAFTA Award, and The Way Back (2010), for which she won Irish Film & Television Award for Actress in a Supporting Role.
Saoirse has become one of the most sought after young actresses in Hollywood, working with some of the world's leading directors including a second collaboration with Joe Wright (Hanna), Peter Weir (The Way Back), Peter Jackson (The Lovely Bones), Neil Jordan (Byzantium) and Wes Anderson (The Grand Budapest Hotel).
In 2015, Saoirse starred as an abductee who returns to her family after years in captivity in Stockholm, Pennsylvania as well as portraying a young immigrant torn between two countries and two loves in John Crowley's Brooklyn. Her performance in Brooklyn was universally praised and she received Golden Globe, BAFTA and SAG nominations, as well as her second Oscar nomination.