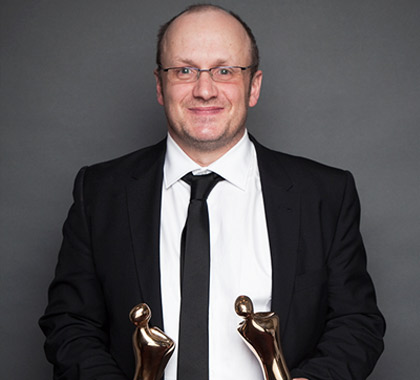 Born in Dublin, Lenny Abrahamson is one of Ireland's most celebrated film directors. After graduating from college and directing commercials, both in Ireland and the UK, he made his first film in 2004 with the comedy Adam & Paul, which follows the day in the life of two Dublin drug addicts. Now frequently regarded as a 'classic Irish film', it won Abrahamson an IFTA Award for Best Director. His second feature in 2007, Garage, also written by Mark O' Halloran, was similarly critically acclaimed and won four IFTA Awards including Best Film, Script and Abrahamson's second for Best Director. The filmmaker collaborated with O' Halloran for the third time on the RTÉ four-part drama series Prosperity, cementing his reputation as a director highlighting people on the fringes of Irish society.
In 2012, Abrahamson released his third film What Richard Did, making a star from its young lead Jack Reynor and becoming the highest grossing Irish film of the year. The film received almost universal acclaim including a five-star review from The New York Times and picked up five IFTA Awards including Best Film, Script, Lead Actor and another for Abrahamson.
Abrahamson's next film was Frank, starring Michael Fassbender and Domhnall Gleeson and once again opening to wide acclaim both in Ireland and internationally with The New York Post calling it a "whimsical delight". Abrahamson's follow up to Frank was Room, starring William H. Macy and Brie Larson, adapted from Emma Donohue's novel of the same name. Room proved to be a worldwide hit and was nominated for four Oscars – including Best Director for Abrahamson.