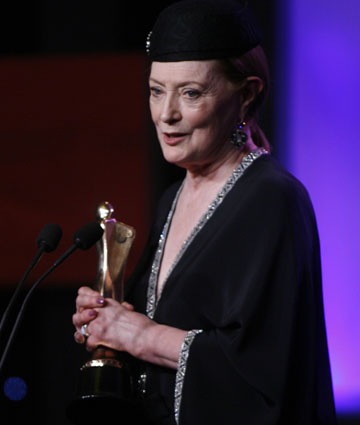 Joan Bergin is an award-winning Costume Designer, best known for her acclaimed work on the television show The Tudors, as well as for working on landmark Irish films such as the My Left Foot, In the Name of the Father and Dancing at Lughnasa.

Joan's first film credit came in the Oscar-winning Irish drama My Left Foot, directed by Jim Sheridan. She worked with Jim again in the films In The Name of the Father and The Boxer, also working with Pat O' Connor on 1998's Dancing at Lughnasa.

She was nominated for a Primetime Emmy award in 2001 for her contributions on the US adaptation of the Charles Dickens tale David Copperfield (which was shot in Dublin)and was nominated for an IFTA award in 2003 for Veronica Guerin. She was nominated for two more IFTA's in 2004 and 2007 for Laws of Attractions and The Prestige respectively before winning in 2008 and 2009 for the acclaimed television series The Tudors. For her work on 33 episodes of The Tudors from 2007- 2010, Joan won three Primetime Emmy awards in 2007, 2008 and 2010 as well as picking up another IFTA award in 2011.

She has also garnered IFTA nominations for working on the History Channel's television series Vikings (in 2014) and for Camelot (in 2012). In 2014, she designed the costumes for the UK drama A Little Chaos, directed by Alan Rickman and starring Kate Winslet.