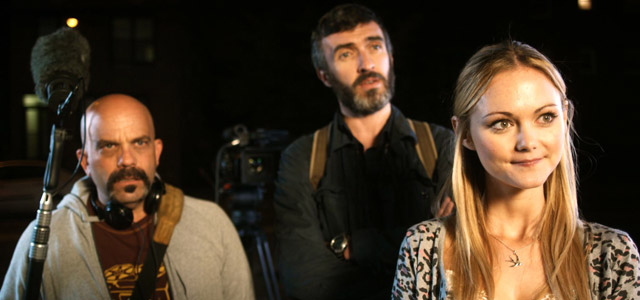 A KISS FOR JEd - IFTA FIRst look screening
plus Q&A with director Maurice Linnane and Mark O'Halloran
event DETAILS
When:
Tuesday 1st May
6:30pm Sharp

Where:
IFI Eustace Street Dublin 2.

All seating is unreserved

Contact info:
+ 353 1 6624120
membership@ifta.ie


IFTA was delighted to invite its members to an IFTA First Look preview screening of A Kiss for Jed on Tuesday, 1st May at 6.30pm in the IFI Eustace Street Dublin 2. This preview screening was followed by a Q&A with director Maurice Linnane and star Mark O'Halloran.
View images from the Screening and Q&A in the gallery here.
Starring Jayne Wisener (The Sweeney Todd), Mark O'Halloran (Adam and Paul), Lee Arenberg (Pirates of the Carribean), A Kiss For Jed is the debut feature of director Maurice Linnane, who co wrote the script with Barry Devlin (A Man of No Importance) and produced by Tim Palmer of Ignition Films.

Synopsis
As her task on a TV game show, Orla, a wild 19 year old from Ireland, is sent to New York to get a kiss from country superstar Jed Wood. Ray Timmons, a forty year old with a great future behind him, is dispatched as her cameraman. In New York they meet up with porno film soundman Mike and get on the quest for Jed Wood.
They are wildly unsuccessful but two events change the course of their quest. Their odd odyssey is taken up and championed by DJ Carter on radio station WSNX.
And Orla meets Bolivian pizza deliveryman Freddie Chavez. When Ray decides to stay and rescue Orla from a fate worse than death neither of them get quite what they want - but they do perhaps get what they need...