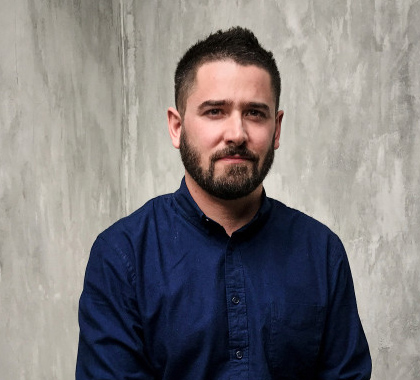 Lorcan Finnegan has risen to acclaim at home and internationally with his genre-defying thriller Without Name. With this eerie eco-thriller the director has proven his muscle not only as a craftsman of character, but of cinematic worlds which compel and excite audiences.
This astounding debut feature was preceded by several short film projects, equally as intelligent and imaginative. In 2012 Finnegan directed Foxes written by Garret Shanley and produced by Brunella Cocchiglia, which earned him an IFTA Award for Best Short Film.
In addition to this honour from the Irish Academy, Foxes was awarded for Best Direction at the Fastnet Film Festival, the Grand Jury Award for Best Short at both the SXSW and Tribeca Film Festivals, among others.
Following this success, Without Name premiered at the TIFF 2016, with additional screenings at prestigious festivals such as BFI London, SITGES and ADIFF. It received four of Brooklyn Horror Film Festival's seven jury awards in October 2016, including Best Feature and Best Director. The title also earned Aza Hand & Patrick Drummond a Nomination for Best Sound at the 2016 IFTA Film & Drama Awards.
Finnegan wrote and director Vivarium which was released in 2019, for which he was nominated for Best Director - Film at the 2021 IFTA Awards.