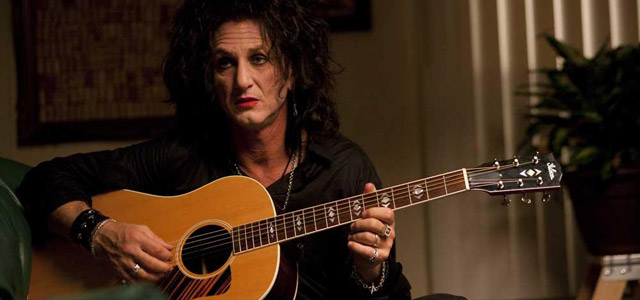 IFTA MEMBERS CELEBRATe CANNES SELECTION FOR THIS MUST BE THE PLACE
THIS MUST BE THE PLACE
Director / Writer
Paolo Sorrentino

Cast
Sean Penn
Frances McDormand
Eve Hewson
Kerry Condon
Simon Delaney

Crew
Luca Bigazzi (DOP)
Stefania Cella (Production Designer)
Karen Patch (Costume Designer)
Cristiano Travagioli (Editor)
David Byrne (Original Music)

Producers
Ed Guiney
Andrew Lowe
Nicola Giuliano
Andrea Occhipinti

Locations
Dublin, Ireland
New Mexico, USA
Michigan, USA

It was announced this week that This Must Be The Place has been selected for Official Competition at this year's Cannes Film Festival. Co-produced by IFTA Members Ed Guiney and Andrew Lowe, through their company Element Pictures, the film boasts key Irish talent including this year's IFTA Awards host Simon Delaney.
This Must Be The Place follows Sean Penn's character, Cheyenne, a wealthy former rock star living in Dublin, who embarks on a quest to find his father's persecutor, a Nazi war criminal hiding out in the US. He journeys across the heartland of America to track down and confront his father's nemesis.
The film, with scenes shot in August 2010 in Dublin, marks Italian director Paolo Sorrentino's English feature debut and stars Oscar-winners Sean Penn (Milk, Mystic River), Frances McDormand (Fargo) and musician David Byrne alongside Irish talent in the form of Olwen Fouere (Space Truckers), newcomer Eve Hewson and Simon Delaney (Zonad, Happy Ever Afters).
Ed Guiney and Andrew Lowe co-produced This Must Be The Place. The pair have produced dozens of IFTA winning projects together including Zonad; Five Minutes of Heaven; Garage; The Magdalene Sisters; The Wind that Shakes the Barley; Disco Pigs and Adam and Paul amongst many others.
In a joint statement the Irish producers said "We are thrilled that This Must Be The Place has been selected for competition in Cannes, the most prestigious film festival in the world. It's a great vote of confidence in Ireland's ability to produce world class films for an international audience."
This marks Element's fourth film in Cannes in the past five years following on from The Wind That Shakes the Barley (2006), Garage (2007) and All Good Children (2010).
This Must Be The Place will screen in Official Competition at the 2011 Cannes film festival which runs from the 11th to the 22nd of May.